Since the moment I landed home in NYC for my annual holiday visit, all I could hear about from my mother was that I needed to try the Salted Caramel Pancakes from our neighborhood restaurant hot spot, The Smith located on 63rd and Broadway; however, there was one problem – I was getting all 4 wisdom teeth removed a few hours after I landed at JFK! While I wasn't sure whether or not these pancakes would be worth all the motherly hype, one thing was for sure – the thought of dripping salted caramel over a bed of pancakes was enough to force me into an early recovery. Fortunately, I was in good paws and had the best healthcare: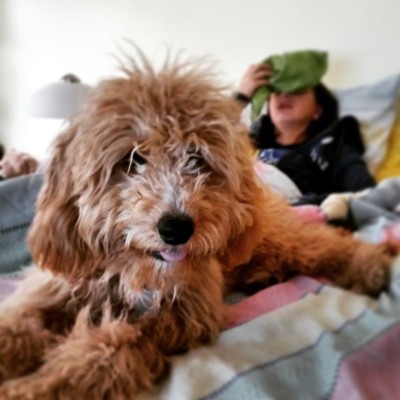 After about seven days of yogurt, eggs, and occasional mac and cheese (I pretty much was only able to taste and swallow), you can imagine how my mouth watered with the thought of these legendary pancakes. Mistakenly, we visited The Smith after 12pm on Wednesday, and learned the hard way that you can *only order brunch before 11am.*
By Saturday, Christmas finally came and after a quick glance at the menu, stitches still intact, I ordered the food item that I had been hearing about for weeks.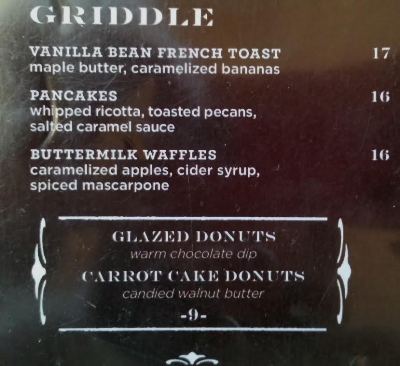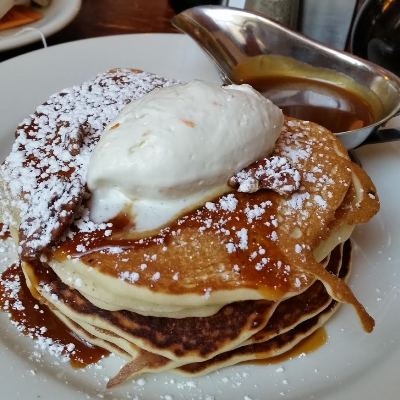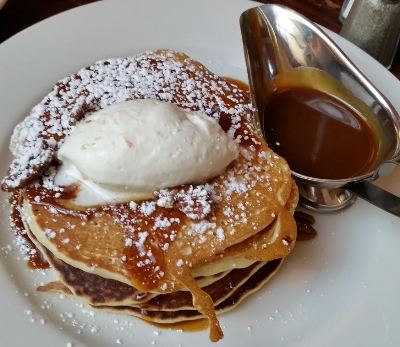 The Salted Caramel Pancakes from The Smith were everything I had imagined, and more. The pancakes themselves were like heavenly pillows; if I could have placed those in my mouth after surgery, instead of the gauze, the recovery process would have been much more sweet and savory. The pancakes were so fluffy and delightful that I actually smiled (to the best of my ability) while eating. The touch of salted caramel to the already delectable delicacies created a pancake party in my healing mouth.
While I don't care much for pecans, nor could I eat anything crunchy anyway, I did appreciate that The Smith placed the pecans on top of the pancakes, as opposed to in the batter. As I'm also not much of a whipped cream person, the, instead, whipped ricotta definitely made the dish more unique. At the end of our meal, I thought for sure my mom would smile with vindication, but she instead said concluded breakfast with "cute waiter!" Like mother like daughter I guess. Hours later, as I'm now getting ready for dinner, I'm still thinking about those pancakes, and while I do have more restaurants to try, these bad boys might just be my new favorite pancakes in NYC. Well mom, this is the only time that I won't mind hearing "I told you so."
And for a full video of the Salted Caramel Pancake experience: