Here's a little Ma'amCakes fun to make you smile on Hump Day.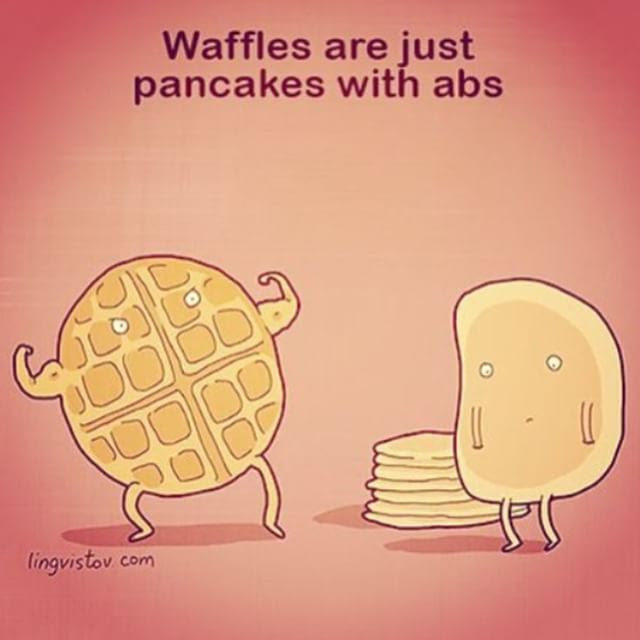 Filed Under: Food for Thought, Fun Photos
Tagged With: blueberry pancakes, buttermilk pancakes, chocolate chip pancakes, creative food, creative pancakes, creative shape, cutefood, DIY pancakes, families, food art, Food Blog, Food Porn, funny pictures, hump day, hump day pancakes, LA food blog, LA NEWS, Ma'amCakes, pancakes vs. waffles, pinterest, Twitter, waffles, waffles are just pancakes with abs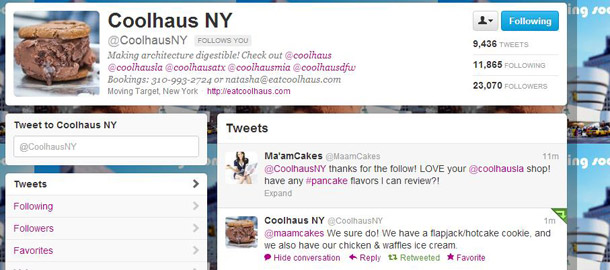 Flapjack/Hotcake Cookie and Chicken and Waffles Ice Cream?! If you're in LA or NYC, be sure to stop by CoolhausLA and Coolhaus NY to take advantage of these uh-mazing flavors!
Filed Under: Press, Shared Stories
Tagged With: best brunch in los angeles, buttermilk pancakes, chocolate chip cookies, chocolate chip pancakes, cookies, Coolhaus, CoolhausLA, CoolhausNY, creative shape, families, family pancakes, Flapjack, Hotcake cookie, Ice Cream, Ice Cream Flavors, Ice Cream sandwiches, ice cream truck, LA Saturday, los angeles brunch, los angeles ice cream, los angeles pancakes, Ma'amCakes, pancake ice cream, pancakes, red velvet, red velvet cookies, Twitter, Waffle Ice cream, waffles, weekday breakfast, yelp