Oct 10, 2012
This weekend I was stoked to grab some Saturday pancakes with celebrity Makeup Artist, Elle Leary. Elle has painted the recognizable faces of varying talent including Josh Duhamel, Ron Artest, Ellen Page, Paul Rudd, Pat Sajak, Alanis Morrisette, Dane Cook, Jennifer Coolidge, Steve Carrell, Pete Wentz, and more. In addition to this uh-mazing clientele list, Elle has created looks for assorted publications such as, Vogue, Harper's Bizarre, Nylon, 944, and Out. As Elle is (pretty much) bi-coastal these days due to her demanding schedule, I was super fortunate that she could meet me for some pancakes!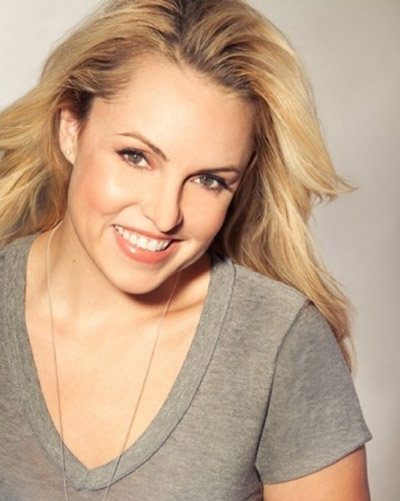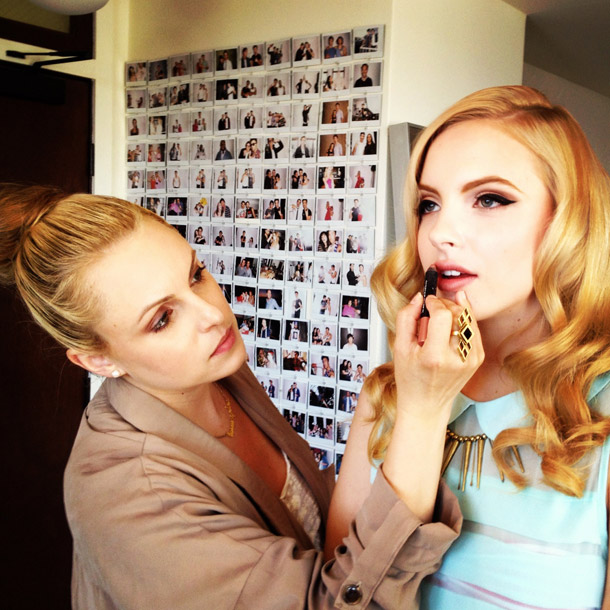 Although I had several places in mind for our brunch, Elle informed me that she is actually intolerant of pancakes with gluten; needless to say, I had to scratch my original ideas. After violently searching the internet for gluten-free pancake options in LA, turns out the restaurant with the most variety is (where else?) BEA BEA'S! Yes, yes, I know what you're thinking: I've already reviewed here! While I did come across Hugo's and Jacks n Joe during my gluten-free search, their options weren't as enticing as Bea Bea's. If I'm getting an awesome Guest Reviewer for a Ma'amCakes piece, I must take them to the creme de la creme of gluten-free pancake spots!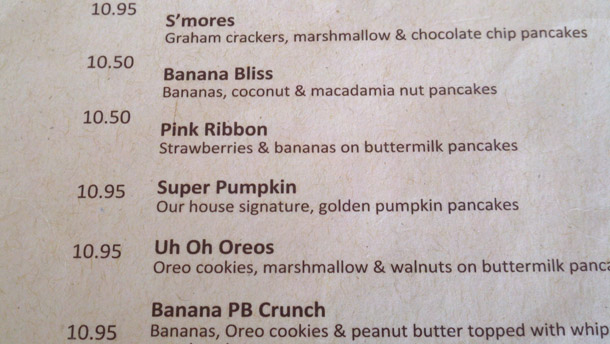 So, those (above) were the pancakes I was debating between (obviously I'm going to review pancakes I haven't previously tried at Bea Bea's!). In attempting to decide, my thought process went as follows: I do love s'mores, and thought that dish would be a great way to celebrate the end of summer. Or, in recognition of BCA Month, the Pink Ribbon would be appropriate. But, when it came down to that final moment, (you know, when the waitress is patiently waiting for you to make up your mind) I listened to past IN THE MIX guest, Kelle King, as she always told me to "go for the Just For You Pumpkin!"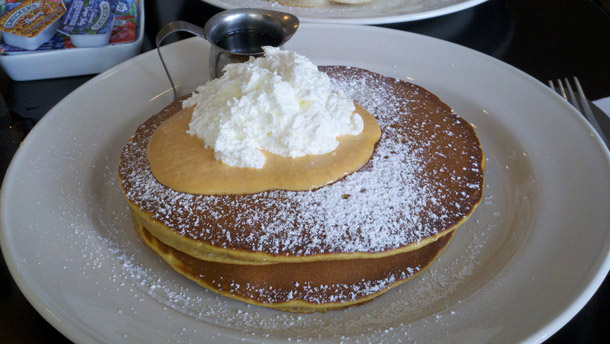 Now, typically, I very much dislike the end of summer. However. Looking at these beautiful, orange, autumn pancakes really got me to embrace the change of seasons. "Pumpkin pancakes topped with pumpkin cream cheese marmalade and whipped cream" – who would have guessed that translated into "when you bite into this dish, you can actually taste Thanksgiving!"I have reviewed pumpkin pancakes once before at Doughboys; but by a fraction of a turkey-feather, the Just For You Pumpkin Pancakes at Bea Bea's may have taken the cake – er, pancake.
Upon ordering her meal, because Elle has several food allergies, she stuck with the gluten-free plain pancakes/Jumpin Jacks. Although, because of Elle's impeccable taste for makeup, style, and high fashion, we'll just call these "Vintage Couture Pancakes."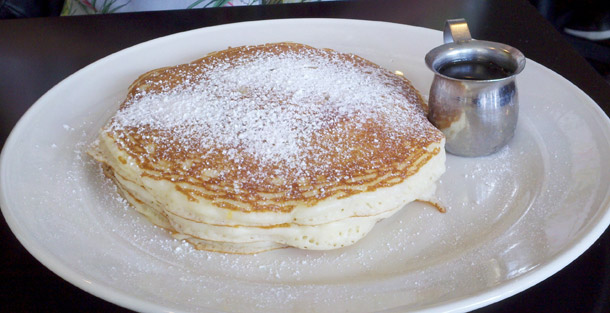 I must say, although I've never had gluten-free plain pancakes at Bea Bea's, these looked anything but plain! Elle agreed, when she shouted "um, these are insane!" When taking a Guest Reviewer for breakfast, it's (obvi) really important that my guest is 100% satisfied. In deciding where to take Elle, I was a bit nervous because of her food allergies; however, once we agreed on Bea Bea's, I realized I had nothing to worry about! "Seriously, the consistency is almost the same as regular pancakes. It's SO hard to find gluten-free food that tastes similar to regular food, but these really do!" Phew. During our meal, I noticed Elle poured the entire cup of syrup on her Jumpin Jacks, and then asked our server for another cup. "Oh yea," she said, "I'm a syrup junkie. When my dad used to make me pancakes as a kid, I'd always pour syrup on, roll 'em up, and eat 'em – but in the comfort of my own home, of course!" Don't worry Elle, we won't tell anyone! Besides. Who doesn't have their own quirky food habits?!
Overall, the Just for You Pumpkin Pancakes at Bea Bea's may have been a record breaker. As the fall season is upon us, and your tongue is just starting to crave that autumn food, be sure to grab a bite of these bad boys. If you're in need of gluten-free pancakes, Bea Bea's is for sure your number one spot. As Elle came all the way from the outskirts of Culver City for the review, I think she can vouch for that statement, as she said "These are definitely worth the drive."
Thanks so much, Elle, for being a part of Saturday morning brunch with Ma'amCakes! Keep up with Elle's awesome beauty blog, The Lash Effect, and her YouTube channel, Elle Leary Artistry, where you can check out her super helpful beauty video tutorials!