Last week I was incredibly fortunate to personally get invited as a member of the press for The Buttermilk Truck's pancake event at the Shangri-La Hotel in Santa Monica! Not only will their Red Velvet Pancakes be included in the Shangri-La's brunch menu, but The Buttermilk Truck has also launched a dry mix of this flavor as well! On June 11th, pancake lovers, bloggers, foodies, press, and sunset enthusiasts gathered on the hotel's rooftop to celebrate this exciting new venture. Check it out!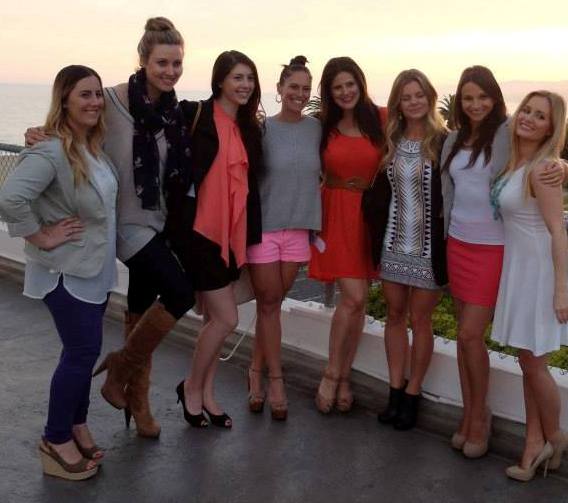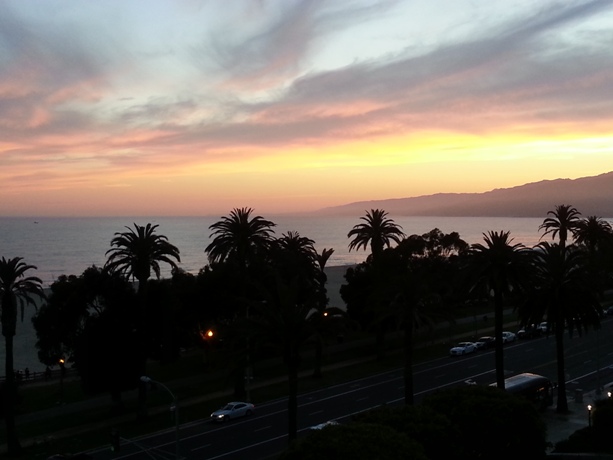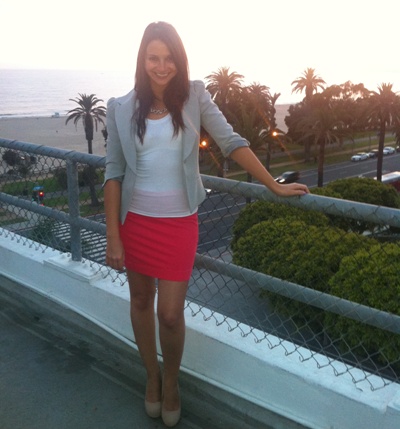 See this tray? There's a good chance I was responsible for eating the missing pancakes on that platter…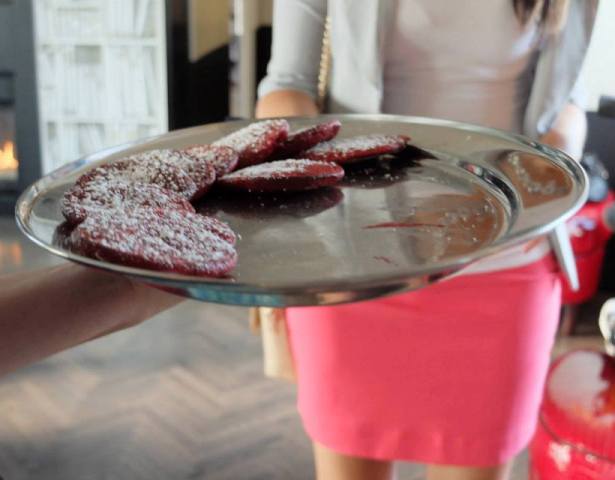 Oh wait, yes! You can see in the background that it is me. What can I say, I'm obsessed with their red velvet pancakes!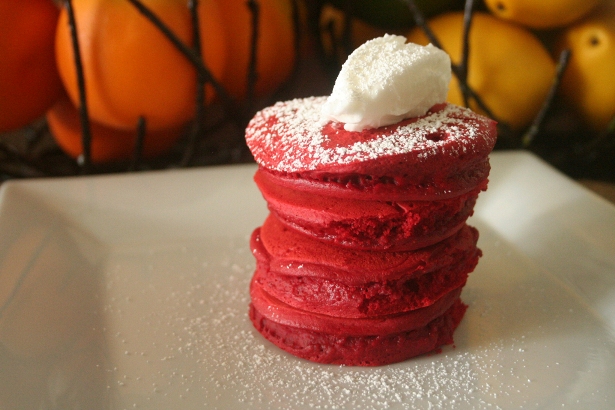 The Red Velvet Pancakes from The Buttermilk Truck were truckin' amazing – in fact, they might just be the best Red Velvet Pancakes I've ever eaten. These pancakes were the right amount of everything: batter, moistness, consistency, powdered sugar, and taste. Perhaps The Buttermilk Truck should serve these pancakes on actual red velvet pillows – they're certainly worthy of the decadence!
I have to give a HUGE thanks to Shop Talk Los Angeles and The Buttermilk Truck for including me in such a fabulous event. Between the delicious pancakes, good company, beautiful views, and divine drinks, what more could a pancake blogger ask for?!