Dec 23, 2012
Last weekend I was very excited to have Mike King join me as a Guest Reviewer for Ma'amCakes!
While some of you may know Mike from CSI, Up All Night, or Last Resort, I'm fortunate enough to call Mike a friend, AND he just happens to be the husband of former Guest Reviewer, Kelle King!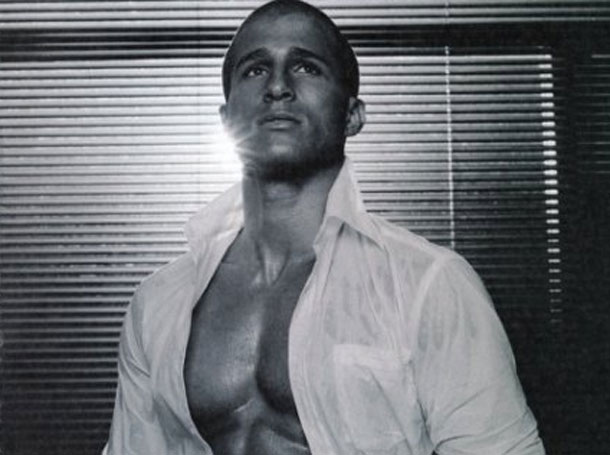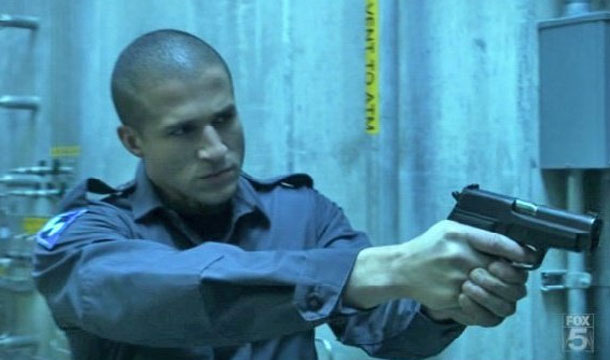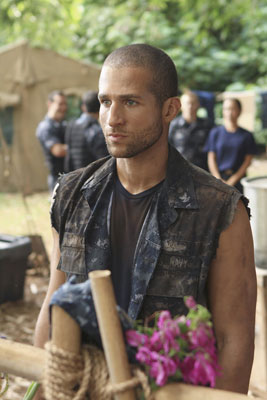 When attempting to choose a restaurant for the review, our options were pretty abundant considering, (similarly to Ma'amCakes), Mike has quite a sweet tooth. After finally settling on one place, Mike then changed his mind, and arrived at the perfect location: Kings Road Cafe!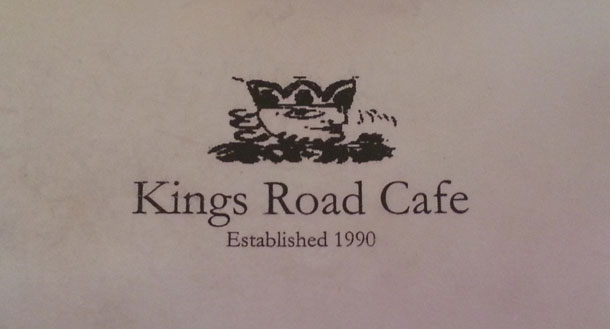 Kings Road Cafe, located on Beverly Blvd. and N. Kings Road in Los Angeles CA, is actually a restaurant in which I've never been! As I hadn't eaten pancakes in almost two months (I know, right?!), I was definitely in the mood for some good ye olde fashioned buttermilk pancakes.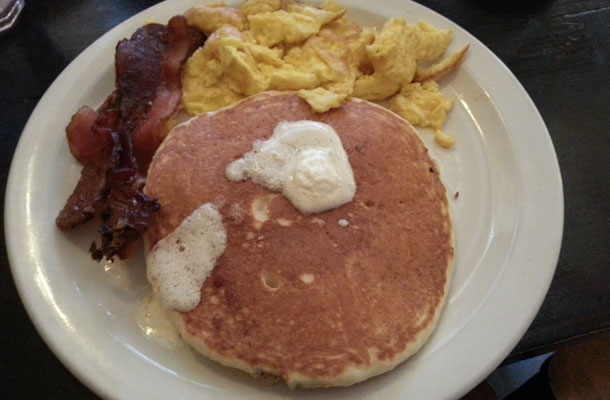 Well. Not to be too critical, but I will give this a D for decor (what?! That's what it starts with!). When re-looking at the photo, you know the pancakes aren't that memorable when you want to lick your screen upon seeing the bacon and eggs, forgetting about the two buttermilk pancakes underneath. All in all, these pancakes were…decent. They were old fashioned, plain, buttermilk pancakes – or, plancakes, if you will. I have had good buttermilk pancakes before, (what up, Black Cat Bakery!), but these are nothing to write home about. That being said: if you are looking for pancakes when you are hungover, these should be your go-to breakfast. Because they're plain – yet filling – the buttermilk pancakes at King's Road Cafe are the perfect meal when you need something in your stomach, but also want to keep it down!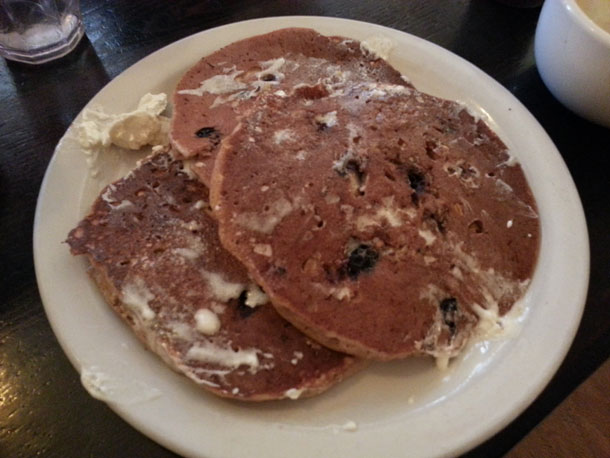 Hey Mike, you want a side of pancakes with that butter?
Mike decided to go with the Whole Wheat Granola Pancakes with blueberries inside – a combination Kings Road Cafe allowed him to order (nice job, KRC!). "These are freakin' delicious," yelled Mike, "I forgot how good they are." Mike then continued as he said, "Unlike most granola pancakes that are very heavy and weigh you down, these are actually lite. These make you feel good about what you're eating, and the granola combined with the whole wheat gives you energy for the rest of the day." Hey fitness gurus, you hear that?? It is possible to eat something as heavy as pancakes for breakfast, and actually still feel making your Saturday productive. "Pancakes are great, but it sucks when an hour later you want to take a nap; I can hike after eating these! That is of course, unless I slather them in honey or syrup." Na Mike, I think you have enough butter on those bad boys.
At the end of the day, while I'd recommend my buttermilk pancakes mainly if you're hungover, Mike is ready to trek up Runyon after his. Overall, the pancakes Mike and I ate at Kings Road Cafe were fluffily delicious; some might even say… they were fit for a King!
Thanks so much Mike, for being a part of Saturday brunch with Ma'amCakes! Be sure to check out Mike on the last three episodes of Last Resort on ABC, beginning tomorrow, January 10th.