This weekend I was very fortunate to have Co-Founder of Tinder Jonathan Badeen join me as a Guest Reviewer for Ma'amCakes!

Tinder, created in 2012 by Jonathan, Justin Mateen and Sean Rad, is a popular dating app that facilitates communication between mutually interested users. The app encourages users to either swipe right (or press the heart) if you're interested, or swipe left (or press the "x") if you're uninterested; the only way you can message a user is if you are both a mutual match. While this feature is beneficial to prevent communication with any crazies, one of the best components of the app is that it requires a Facebook account in order for you to register. Although Tinder has received some complaints about this, Jonathan informed me that the Facebook requirement was actually created to make its female users feel somewhat safer about using the app (i.e. perhaps you might be more inclined to meet a dude when you see that you have four Facebook friends in common).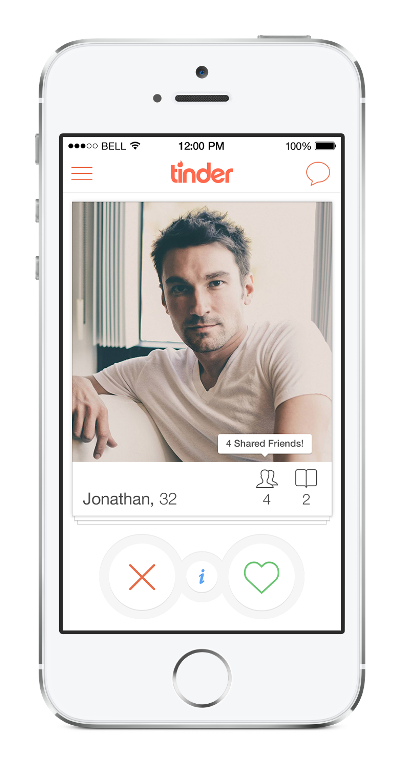 On that note, I should mention that I actually met Jonathan because… we matched!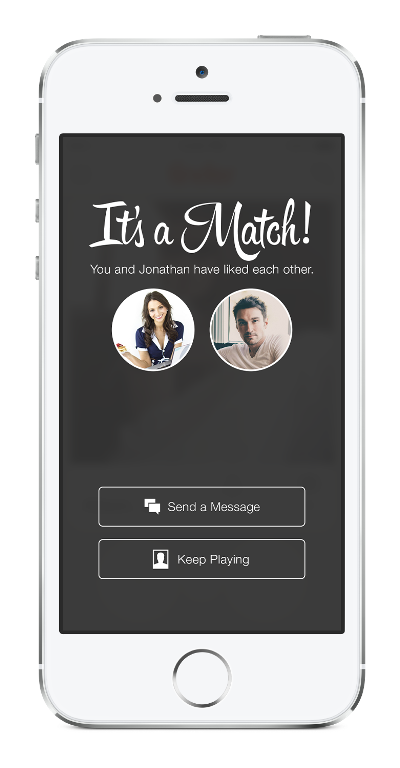 Although Tinder was originally popular with students between the ages of 18-23, the demographic is slowly shifting to upper 20s-early 30s. In fact, because of these original demo statistics, the speculation began that the app was meant for just "hooking up." Yes folks, the idea that Tinder is meant to be a straight version of Grindr is just a RUMOR! Jonathan mentioned that because college students have a (somewhat) easier time meeting their relationship candidates, students typically use Tinder strictly for hooking up, thus the rumor began. Like I suspected, Tinder can be meant for everything: finding new friends, relationships, or even a special someone you can share pancakes with. So there you have it people; calm down in those initial messages, and maybe keep it in your pants a little longer!
By definition, Tinder is "dry, flammable material, such as wood or paper, used for lighting a fire," hence the origin of its name. As a result, when choosing a spot for this pancake review, I thought we'd keep it thematic, and visit 3rd St. hotspot Toast!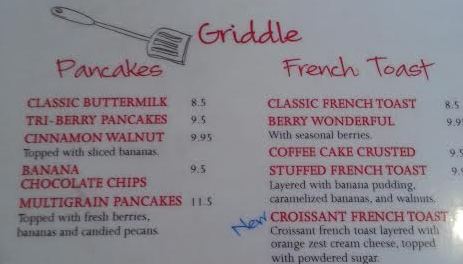 Upon choosing our pancakes, I decided to go with the Banana Chocolate Chip Pancakes (btw, it should be noted that the chocolate chips are sprinkled into the batter, while the bananas are on top of the pancakes):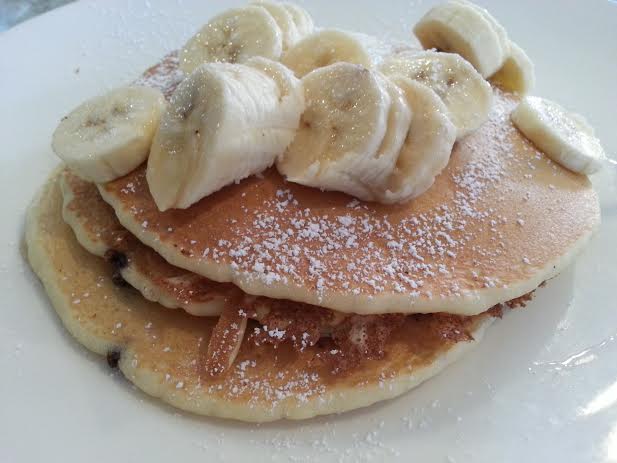 These pancakes were delicious, and considering they were filled with chocolate chips, they actually tasted rather lite. I will admit I did use syrup (which, as you can recall, Ma'amCakes' motto is that a truly delicious pancake doesn't need syrup) BUT, what can I say, I like chocolate chip pancakes with syrup! It's my go-to. The cherry on the cake of this pancake were the bananas on top. De-lish!
After asking the waitress which pancakes she recommended, Jonathan decided to go with the Multigrain Pancakes topped with fresh berries, bananas, and candied pecans: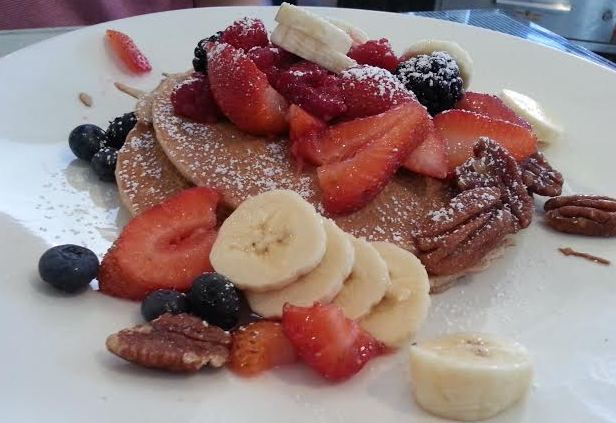 "These are definitely healthier pancakes," said Jonathan, "they don't feel too heavy." Jonathan needed some syrup on his pancakes as "the fruit is a little tart," but he otherwise enjoyed the meal. "I really liked the candied pecans- I've never had pecans in pancakes before." I guess when you're developing a super popular app, you don't have time to get out much! "These definitely don't feel gluttonous, so I won't feel bad after." Agreed – in fact, that's the best part about (well-made) Multigrain Pancakes!
Thank you so much Jonathan, for being a part of Sunday brunch with Ma'amCakes! When I suggested there be a "back button" feature to the app, Jonathan said Tinder is working on it, and that while he is sworn to secrecy, we should "stay tuned for exciting new features that will allow you to engage with your matches to a new level!" Swipe right.