Last week I was very fortunate to have Rebecca Lambrecht join me as a Guest Reviewer for Ma'amCakes!
Rebecca, whom I actually met through one of her clients, manages famous talent such as Dancing With The Stars' Mark Ballas and Lindsay Arnold, Alexis Bellino (OC Housewives), Kelly Bensimon (TV Personality/Model/Author), up and coming pop artist, T. Bright, along with DJ London Thomas, and previous Ma'amCakes Guest Reviewer, Jeff Margolis. Before working with these artists and starting her own management & artist development company, The Chicane Group, Rebecca spent three years and two album cycles on Britney Spears' management team, under the direction of Larry Rudolph. Through all of her entertainment endeavors, The Chicane Group's success is rapidly climbing, and Rebecca also serves as one of the Talent Executives for the Miss Universe and Miss USA pageants (NBC/ dick clark productions/Donald Trump), among other LIVE TV specials and music festivals.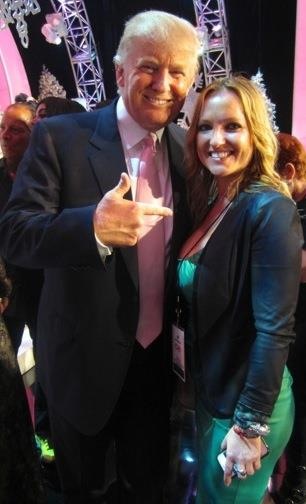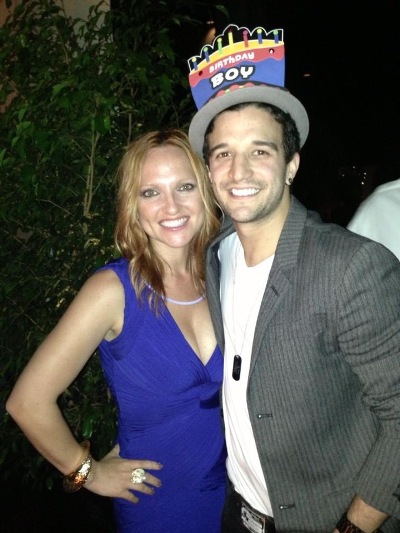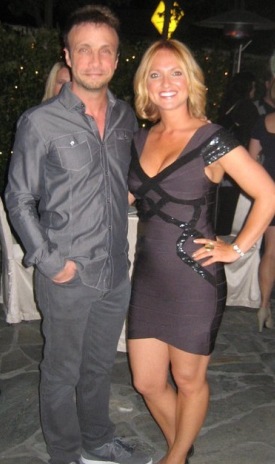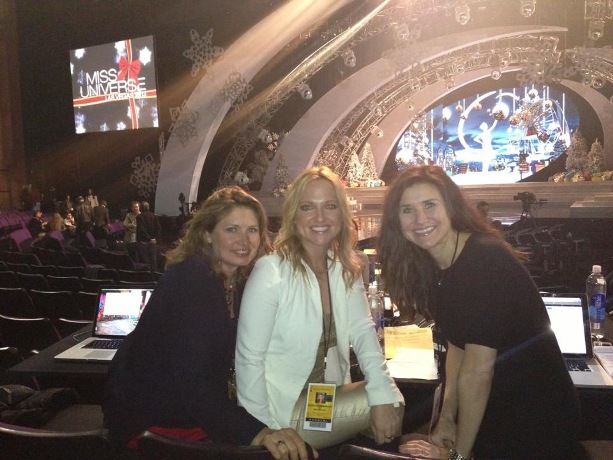 For our review, Rebecca chose Manhattan Beach hotcakes hotspot, Uncle Bill's Pancake House, which I have been wanting to review for over a year!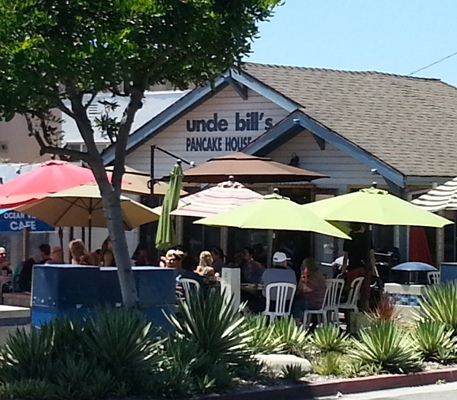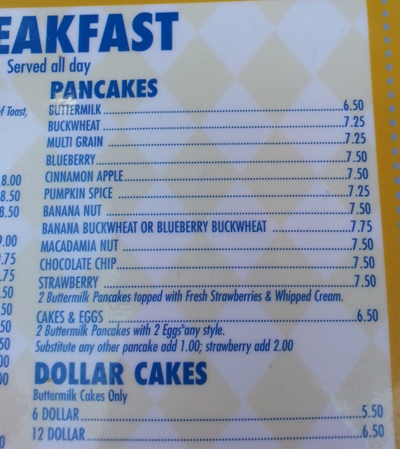 Based on the abundance of pancake options from this menu, it's no wonder everyone in South Bay has recommended Uncle Bill's! After taking a few minutes to decide on my order, I went with the Cinnamon Apple pancakes, a treat I've never had before!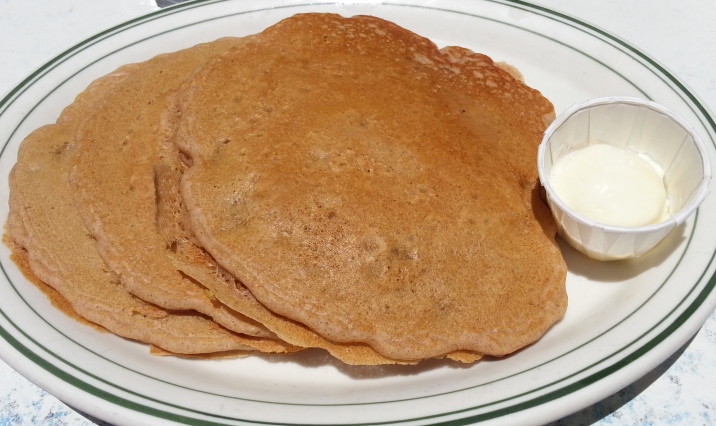 Each bite of this delicious breakfast was just as good as I thought it would be. Between the amazing consistency of the cinnamon, apple, and the pancake batter itself, this meal from Uncle Bill's tasted like a Sunday morning with your family. Although typically found in pies and muffins, the combination of the cinnamon and apple spice is what made this pancake meal one for the records! Can we say, "hit me baby one more time?!"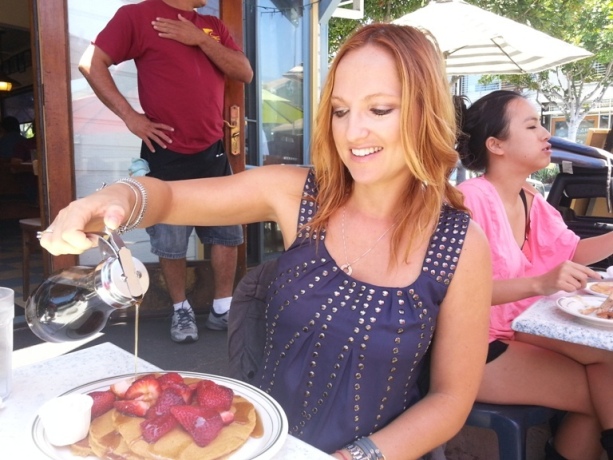 Rebecca chose her meal almost immediately, ordering the Pumpkin Spice pancakes, with an extra topping of strawberries. While I wasn't so sure about the pumpkin/strawberry combination, after tasting a bite, I now give props to Rebecca for this concoction – and suggest that this option be included in the menu! "These are delicious," said Rebecca while savoring her meal. "The pumpkin spice tastes like pumpkin bread." On that note, you don't often find seasonal pancakes out of season; keeping this option on the menu year-round is definitely something that makes Uncle Bill's stand out! And the girl in the background clearly agrees…I can almost see her saying, "these are so good!" Rebecca laughed as she realized, "I'm gonna eat my whole plate!" When asking Rebecca which pancakes she plans on ordering next time, she replied, "I would get the Banana Nut!"
Overall, the pancakes at Uncle Bill's are just as delicious as they are creative. Perhaps if I review with more of The Chicane Group's clients in the future, I should create a blog category called Pancakes with the Stars!
Thanks so much, Rebecca, for being a part of Monday afternoon brunch with Ma'amCakes! Be sure to look out for Rebecca's latest endeavor called Proven Talent, with partner and seasoned talent producer, Colleen Grillo.