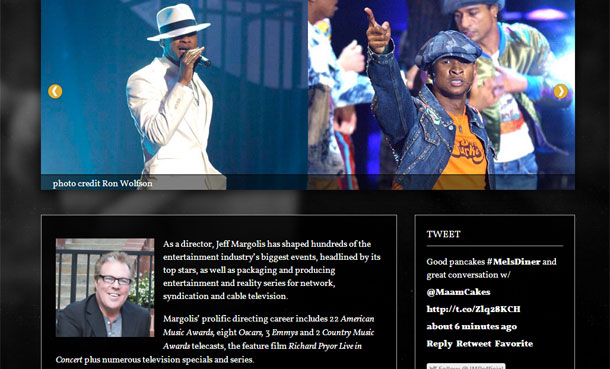 Check it out!
Last weekend I was extremely fortunate to have Jeff Margolis join me as a Guest Reviewer for Ma'amCakes!
Although Jeff recently (two weeks ago, to be exact) directed AND produced the 19th Annual Screen Actors Guild Awards, (to which he proudly mentioned, "we finished one second under!"), his resume is richly compiled of popular television shows ranging from "The Sonny and Cher Show," to HBO's "Michael Jackson: One Night Only," "President Clinton's 50th Birthday Celebration," and ABC's "Quincy Jones…The First 50 Years." While Jeff has worked in television for over 40 years, his award show credits include The Oscars, American Music Awards, The Golden Globes, The Emmy Awards, The Miss America Pageant, and The Academy of Country Music Awards. With that said, as we are right in the heart of Awards Season, you can imagine my astonishment when Jeff agreed to join me as a Guest Reviewer!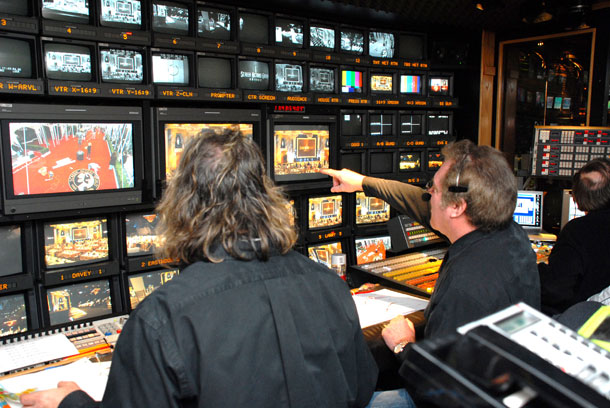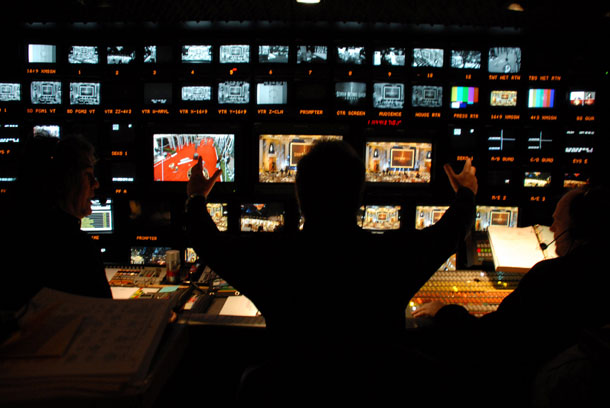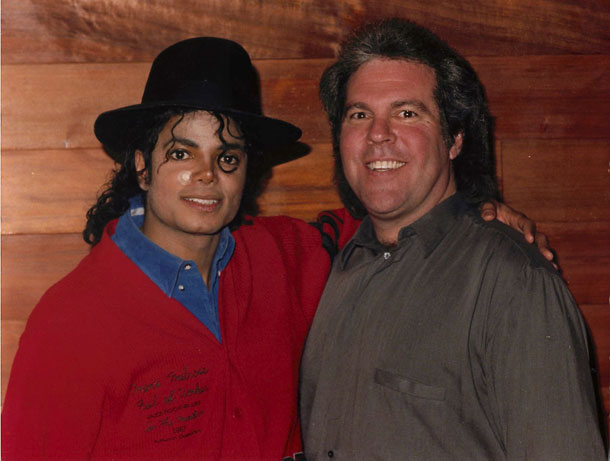 Throwback to the "Michael Jackson: One Night Only," special.
As Jeff announced that he wanted to dine at Mel's Drive-In on Ventura Blvd. and Kester Avenue in Sherman Oaks, CA, I quickly realized this choice was somewhat ironic. Throughout that weekend my dad was back home in NYC celebrating his 60th birthday, and his father (my grandfather, who passed away years ago) was actually named Mel. So, needless to say, this restaurant suggestion was quite sentimental for me. Ok ok, let's all say a collective "awwww," it's alright!
To be honest, Mel's Drive-In is a spot in which I've only visited late-night, so I was looking forward to trying their pancakes for the first time!

In spite of the above choices, I decided to ask the waitress if there were any other pancake options just to double check – sure enough, not listed on the menu were Whole Wheat Granola Pancakes!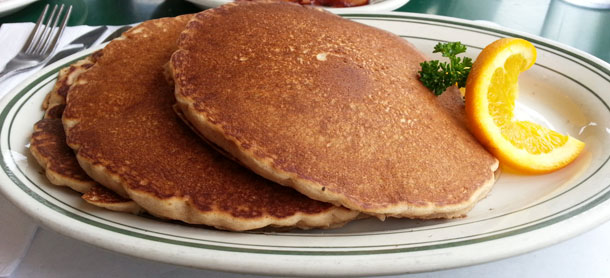 While I honestly was expecting diner-pancakes that were trying to be "healthy," I was pleasantly surprised just how good these pancakes were! Not only were they cooked to perfection but they tasted lite, and I didn't feel disgustingly full after. I then asked the manager how these pancakes tasted so good while still tasting so healthy, and guess what their secret ingredient is? Cinnamon! The Whole Wheat Granola Pancakes might just be the best thing on Mel's menu – that is, if they ever get added to the menu!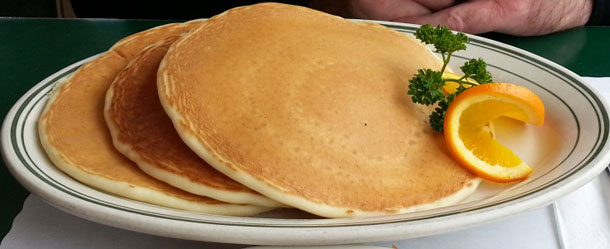 For Jeff's breakfast, he chose the classic Buttermilk Pancakes with bacon on the side. "These are really good," said Jeff, "I'm really enjoying the flavor, and the syrup!" Although Jeff liked his pancakes, I think after seeing just how much I enjoyed mine, we quickly Sonny and Shared so he could do a pancake comparison. "Oh yea, these are great. I do enjoy the Whole Wheat Granola Pancakes more. Both pancakes are good though – mine are very fluffy, and yours have a fluffy inside with a crispy outside. Yeah, both of these are great!" It was only after we both cleared our plates that Jeff informed me he normally doesn't eat pancakes – he ordered them just for our review. Now that's a true FanCake right there!
Overall, the pancakes at Mel's Drive-In were much better than I anticipated. To the Manager, (or Mel): ya might want to think about adding the best meal on your menu to your menu! And speaking of menus, "American Food at Its Best?" You can say that again!
Thank you so much, Jeff, for being a part of Saturday brunch with Ma'amCakes!