Happy 2017, FanCakes! Excited to kick off the new year with Special Guest, MLB and NHL Network Studio Host, AND SiriusXM talk show host, Scott Braun.
Prior to his big break with the big leagues, fellow East-Coaster Braun has made quite the impact in the world of sports-casting. During his time at the University of Miami, Braun worked for ESPN as a college basketball play-by-play announcer for ESPNU and ESPN3, and was the host of ESPN.com's Heat Index, where he covered the Miami Heat. In addition to his work at ESPN, Braun anchored sports updates for CBS Sports Network and was a studio host for CBSSports.com, including Fantasy Football Today. Braun's credits also include the play-by-play voice for the Chatham Anglers of the Cape Cod Baseball League, the Cape League Insider on Sirius XM MLB Network Radio, as well as a talk show host of Sports Blitz Now on Huffington Post Radio. Braun then furthered his already busy career after graduation – I mean, look at this LinkedIn resume! Oh, and did I mention that he's super cute?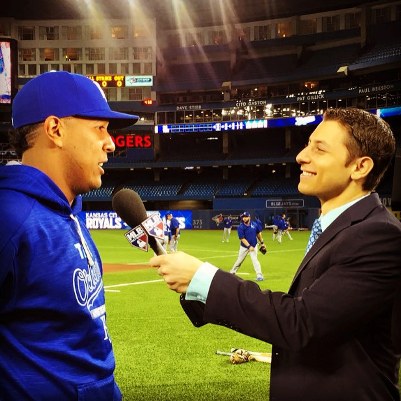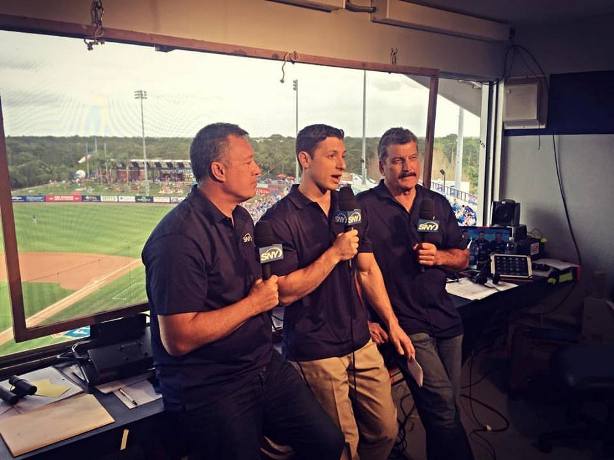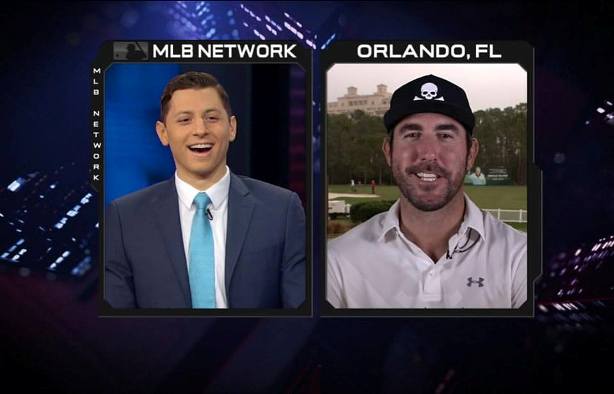 When deciding where to go for our pancake review, Scott mentioned his allergies to gluten and dairy. Pssh no problem, we're in New York City! Piece of cake – er, pancake. Or so I thought. Turns out, if you live in NYC and suffer from intolerance or allergies to both gluten and dairy, you're basically SOOL! I mean, I hate knockin' my hometown, but NYC has nothing on LA in terms of catering to food allergies. In fact, if you Google "gluten free, dairy free pancake restaurants in NYC," while almost all of them might be gluten-free – they're not necessarily dairy-free, as I vastly discovered after calling about 25 restaurants. Oh and – because I was lucky enough to catch Scott during the tiniest free window, simultaneously while I was home on vacation, the review had to be after 4pm on a Thursday. Not too many places serve pancakes during the week, let alone after 4pm. I think due to his competitive sports nature, Scott thoroughly enjoyed giving me quite the challenge. Challenge accepted, my friend.
Just as we were about to land on Cafe 82 – which by the way, checked all of the boxes: they serve pancakes after "normal hours," AND with gluten-free and dairy-free ingredients – Scott called with a curveball and through word-of-mouth, suggested the grand-slam of a pancake spot, Sun in Bloom for our In The Mix review.
Now, you're probably wondering how I didn't find this spot from the beginning – because my search included "NYC" and "restaurant," Sun In Bloom actually doesn't fit this category; in fact, Scott and I went to their little shop in TriBeCa, whereas the actual restaurant resides in Brooklyn. Who knew.

The staff at Sun in Bloom explained that every item in both their restaurant and shop is vegan, and while the shop contains mainly bagged items, they actually cook their pancakes instantly in front of you on the griddle. Check it out!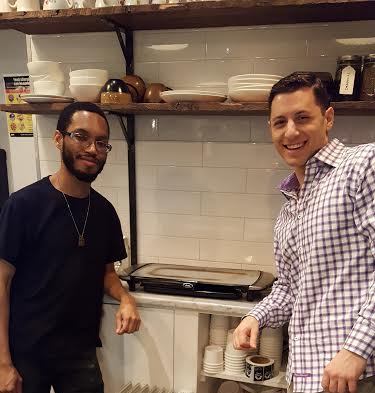 Now, considering two crucial ingredients for a pancake to be delicious include gluten and dairy, let's just say I expected this pancake to taste like air. I have reviewed vegan pancakes before, we can all remember (even though I've tried to forget) Bloom Cafe; while those pancakes tasted like cardboard, my hopes were a bit higher with this cute little mom-and-pop shop.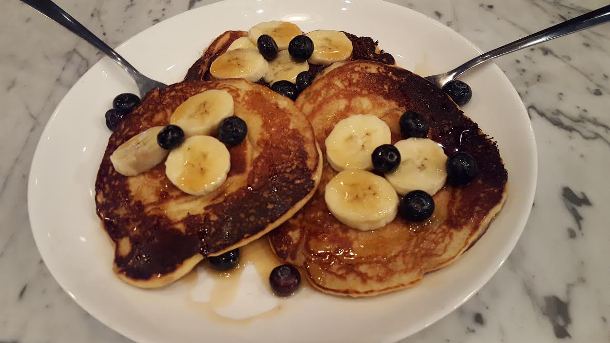 Overall, these strawberry, banana and blueberry vegan pancakes were actually quite tasty – in fact, you wouldn't necessarily know they were vegan; healthier, yes. But not vegan. Not only did Scott agree, he then explained how he cooks his own pancakes at home. Breaking news for you FanCakes only: Scott's secret homemade recipe is that he uses more egg white than yolk, as the egg whites make the batter fluffier. Scott, maybe next time we'll save ourselves twenty phone calls and just dine at your place instead, thoughts?! Scott then mentioned his favorite pancakes are fruit-loaded with blueberries, bananas, strawberries, plus some pecans on top. And just like Ma'amCakes, Scott is a "fruit in the batter" (vs. on top) type of guy; that said, both of us agree the pancakes at Sun in Bloom are still great.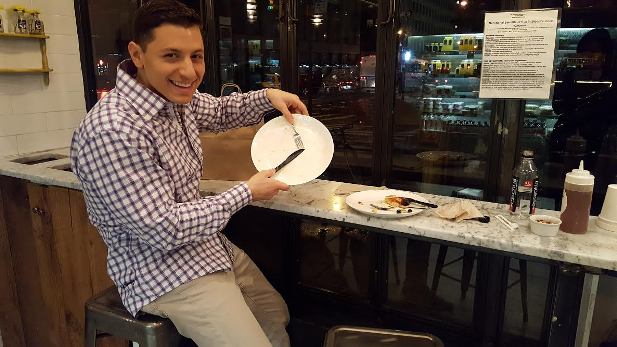 A huge thank you to Scott Braun for being a Guest Reviewer with Ma'amCakes! Be sure to check out Scott on MLB Network & NHL Network and his most recent venture, being a food influcencer on Menud. Follow Scott @ScottBraun on Twitter, Insta, and Facebook.