This weekend I had an extra special brunch with E!'s "Famously Single" Dating Coach, Laurel House AND members of The Ivy!
Over the past few months I've joined fellow young professionals across the country as a member of The Ivy. The Ivy, aka the world's first Social University, was created to unite thoughtful individuals through inspiration and connections. The Ivy's mission is "to trigger transformative ideas and collaborations that lead to unprecedented human unity, progress, and fulfillment." As a member of the Ivy, there are various monthly social opportunities to attend, including discussions with distinguished leaders, art nights, cocktail and dinner parties, film screenings, theater and symphony performances, fitness and wellness activities, getaways, and more. Ivy Chapters are located in major cities across the country including LA, New York, San Francisco, Chicago, Boston, and Washington DC, and chapters are opening soon in Tokyo, Tel Aviv, South Africa, Sao Paolo, London, Paris, Dubai, and more!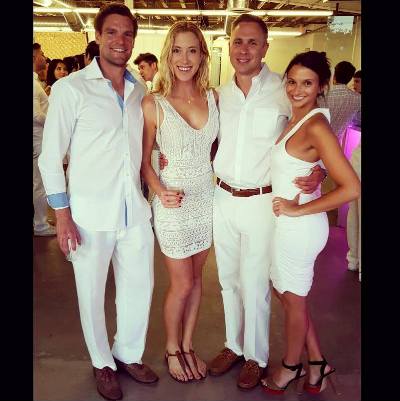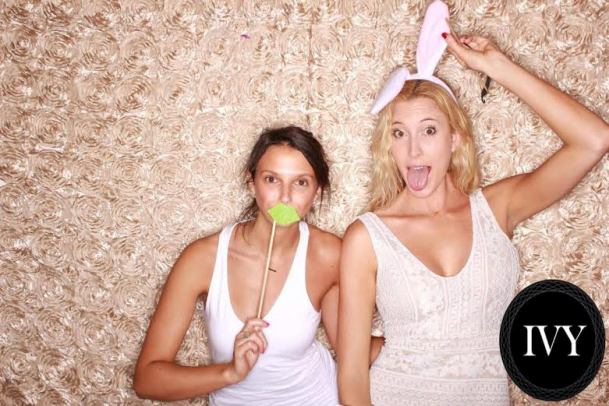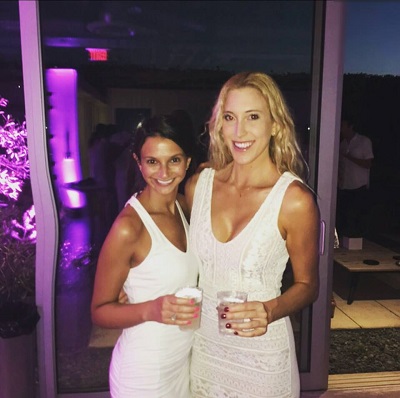 Photos from The Ivy Summer Soiree White Party
As part of my Ivy membership interview we discussed Ma'amCakes at length, and soon after being approved as a member, my concierge mentioned that we should throw a Ma'amCakes-specific event! In brainstorming the perfect Guest Reviewer for the brunch, I came across this super interesting interview with Dating Coach (and Ivy member) Laurel House (unfortunately, only Ivy members can read the interview), and decided Laurel would be the perfect candidate.
Laurel, best known for her "tough love" approach, is a Dating Coach on E!'s"Famously Single," co-host of "The Great Love Debate" podcast on PodcastOne, a Dating Coach for Three Day Rule Matchmaking and CupidsPulse, and has been a featured expert on KTLA Morning News, E! News, Good Morning America, Nightline, Glamour, AskMen, Brides.com, Thrillist.com, and dozens of other print, online, and television outlets. Her FIFTH(!) book "Screwing The Rules: The No-Games Guide to Love" was recently published with Running Press. Laurel is an expert on how-to advice, specifically how to empower clients to move on from breakups, learn how to have successful first dates, and turn those dates into healthy, fulfilling relationships.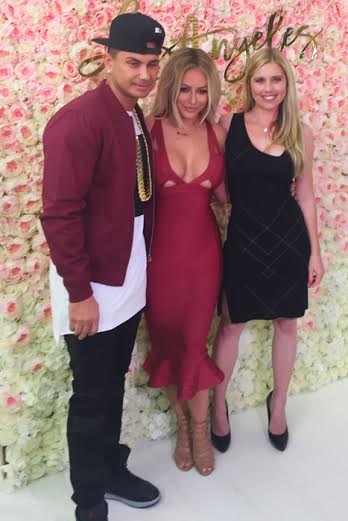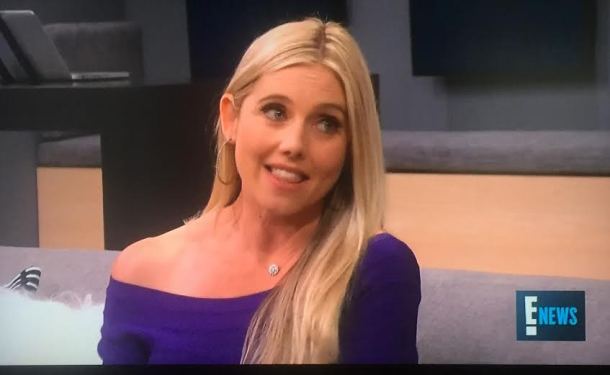 In spite of the frequent city-wide "no reservations" brunch policy, Doughboys graciously allowed me to make a reservation, and the lucky first 15 Ivy members to sign up had a guaranteed seat. While it was originally suggested that this be a girls-only brunch, as the main topic was about the dos and donts of dating, I thought it was crucial that this be a diverse discussion; as a result, almost half the attendees were men.
After glancing at the brunch menu and drooling over all the pancake options, we landed on the Black & Whites, Malted Cornmeal, Rice Krispy, and the Blueberry Flax pancakes, which were all split among the table.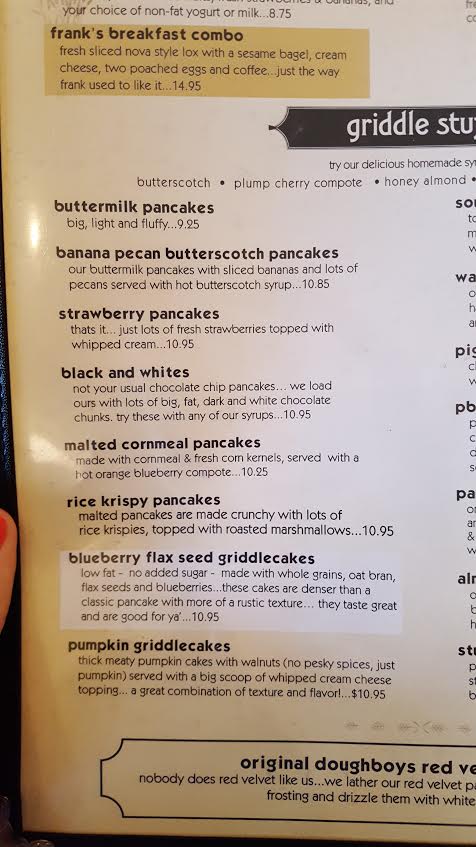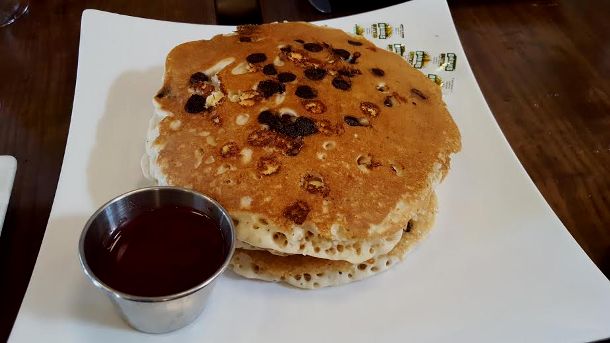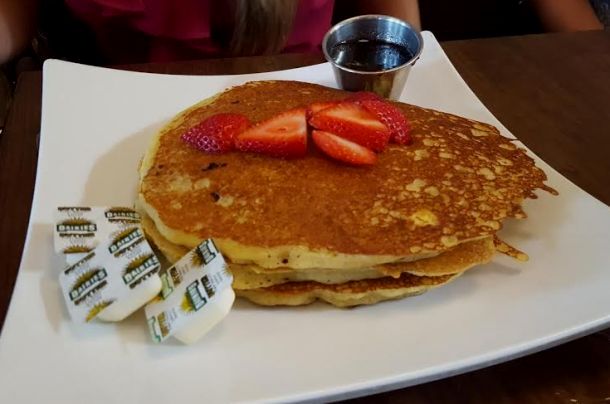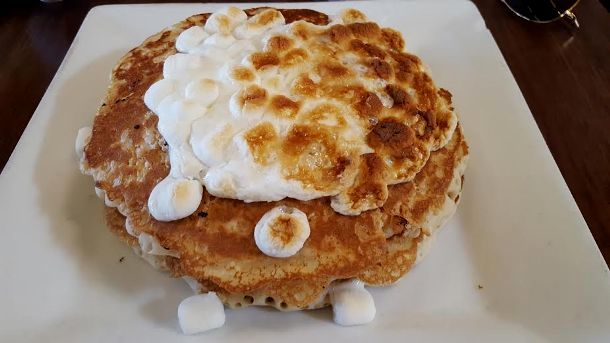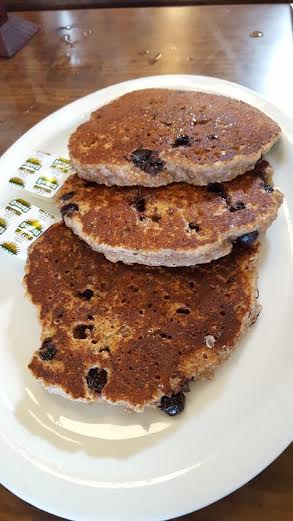 As brunch was being served, our table sure had a hot conversation over those delicious hotcakes. The Ivy guests were definitely not shy around Laurel, as they kicked off brunch by asking "what would you say are the biggest mistakes/trends of dating these days?" "Defining gender roles," said Laurel, "it's important to let the man be the man and the woman be the woman. A man should always pay, unless the woman offered to take the guy out. And also, clearly stating your intentions from the beginning – uf you're looking for a relationship, or you're just looking for a hookup, that's something you need to make clear on the first date." After all, we're not mind readers, people!
After one of the Ivy dudes mentioned how guys are in trouble from the get go, as they have to live up to Prince Charming, Laurel explained why you should screw Prince Charming – but not literally; Prince Charming swoops you up from the life that you know, locks you up in a castle and only sets you free on his terms. Um, well THAT'S an interesting way to look at it! Laurel went on to talk about how you should be open to meeting a spouse in any surrounding (i.e. airports, Starbucks, the grocery store and more), how dating apps have seriously affected dating (and, unless you app-date with a strategy, it's hard to find love), and how imperative it is to keep an open mind.
Overall, we shared funny stories, interesting relationship lessons, and most importantly, DELICIOUS pancakes! Laurel's favorite were the Blueberry Flaxseed while mine, of course, were the Rice Krispy pancakes – look at those melted marshmallows! Doughboys' Pumpkin Pancakes are some of my favorite in LA, but keep in mind, they are only served seasonally.
Thank you so much to Laurel House for being a Guest Reviewer with Ma'amCakes! Be sure to check out Laurel's website for more tips and tricks – and especially if you're looking for a dating coach!
Special shout out to The Ivy for helping me put this together, and a huge thank you to the guests who came to dine with Ma'amCakes and Laurel. If you're interested in learning more about the Ivy, email teresa@ivy.com so that she can personally make sure you are guided through the membership process.