In an unpredictable series of events, last weekend during my ride home, my Uber driver/actor began talking about his proficient pancake skills. After sharing the step by step directions to cook – from scratch – his favorite pancakes back home in Boston, I decided that he should put his money where his mouth is and prove that this skillet skill-set was in fact, no joke. To my surprise, Kevin showed up Saturday morning with two bags full of groceries, as he was ready to make me a "Belated 30th Birthday Pancake Brunch Bash."
Check out our fun Saturday morning baking feast below!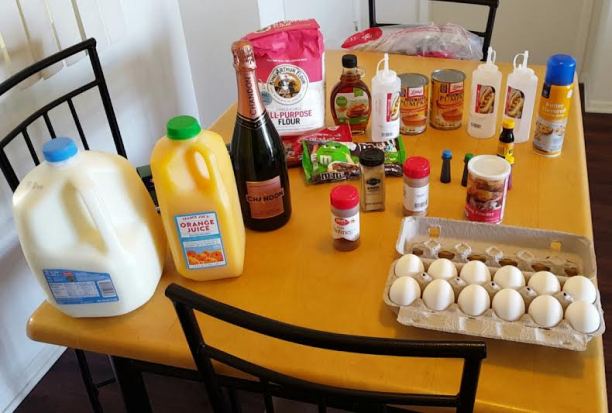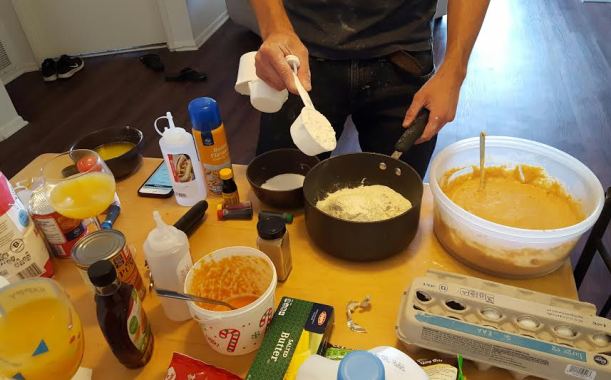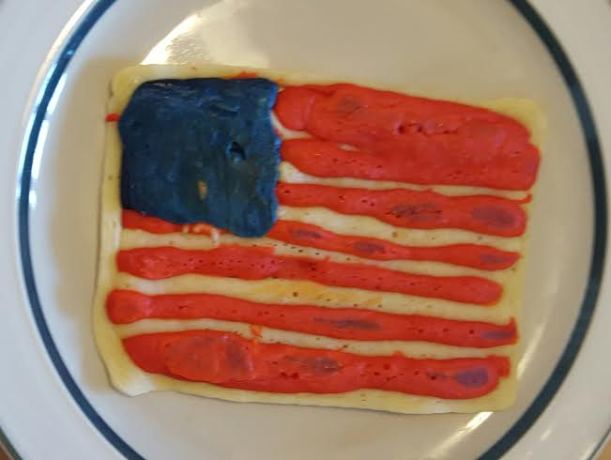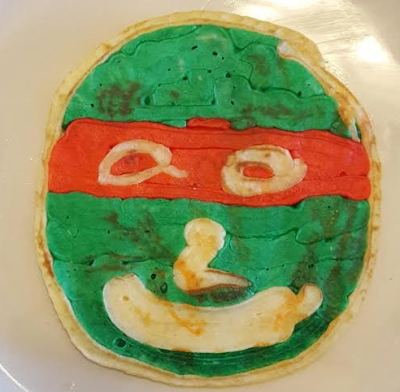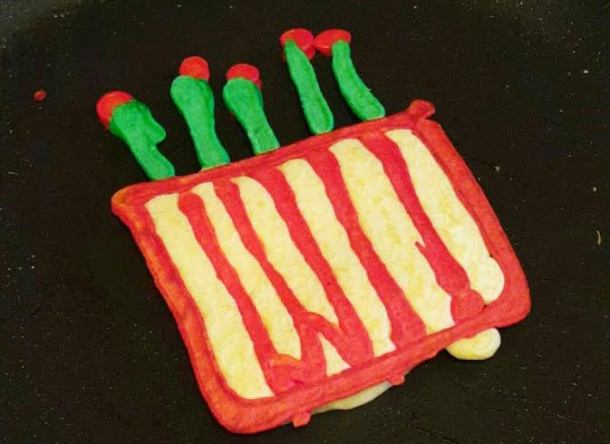 Happy birthday to ME!
Time to eat!