Last weekend I was incredibly fortunate to spend Sundance 2016 with singer/songwriter Skylar Grey, AND have her join me as a Guest Reviewer for Ma'amCakes!
Holly Brook Hafermann, aka Skylar Grey, is originally from Mazomanie, Wisconsin – yep, you read that right – and first signed a publishing deal with Universal Music Publishing Group along with a recording contract with Linkin Park's Machine Shop Recordings imprint, all at the age of 17. In 2010, Grey co-wrote Eminem and Rihanna's hit single "Love the Way You Lie" with Eminem and British record producer Alex da Kid. Some of Grey's best known guest vocals include Diddy's "Coming Home," Dr. Dre's "I Need a Doctor," T.I.'s "New National Anthem," Nicki Minaj's "Bed of Lies," and Fort Minor's "Where'd You Go." In 2011 and 2012, Grey was nominated for multiple Grammy Awards, including "Love the Way You Lie" for Song of the Year, and "I Need a Doctor" (with Eminem & Dr. Dre) for Best Rap Song and Best Rap/Song Collaboration.
In February 2015, Grey released a song from the FIFTY SHADES OF GREY soundtrack called, "I Know You," as well as the FURIOUS 7 soundtrack with, "I Will Return." The following month in March, Grey appeared at her third WrestleMania event, performing a medley of "Rise" and "Money and the Power" alongside Travis Barker and Kid Ink. On September 25, 2015 Grey released the first single from her sophomore album, a collaboration with indie rock artists X Ambassadors titled "Cannonball."
.
After spending the weekend with her in Utah, I was fortunate enough to get a sneak peek into the every day life of this uber talented woman, and see the real fifty shades of Skylar Grey for myself.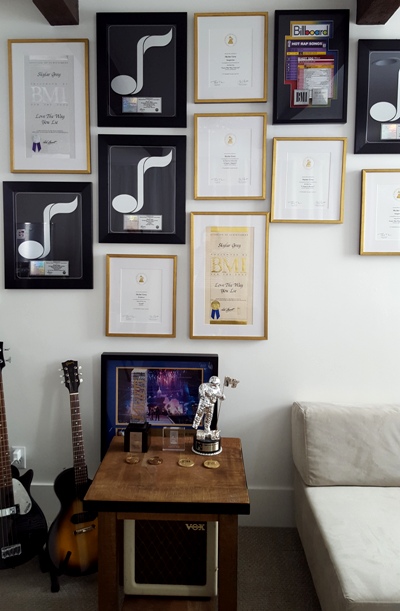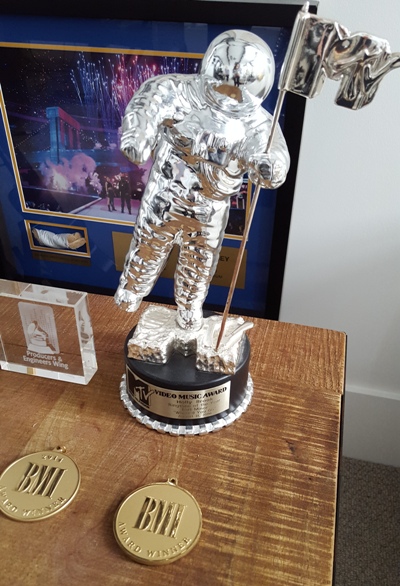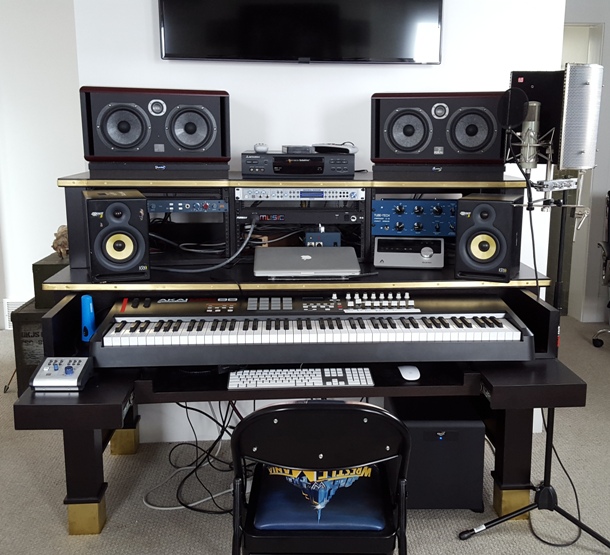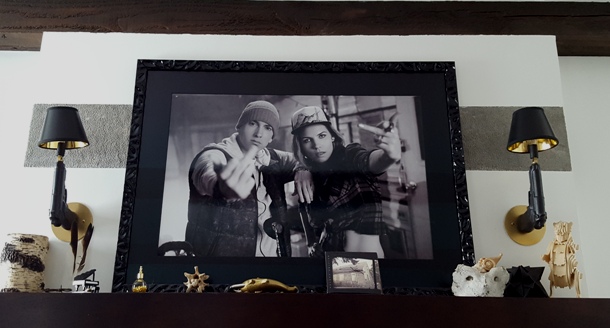 Not only is she musically gifted, she's another type of artist as well; I happened to ask who drew this massive bear mural that hangs in the stairway, and sure enough, it was none other than Skylar herself.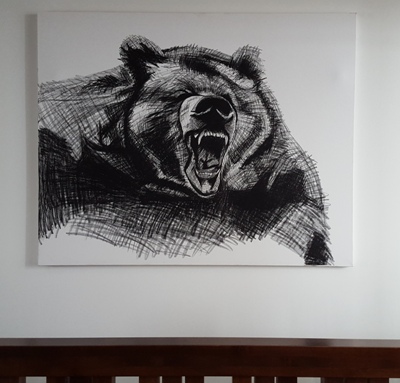 While all of the musical pieces were insanely impressive, the most effective way for any house guest to get acquainted with its owner is to chat over a stove while cooking pancakes. "This is my secret family recipe," said Skylar, "it's been in the family for years." Skylar continued as she said "I like to make my pancakes small – not silver dollar small, slightly bigger. So I make (4) small and thin pancakes, maybe about a 1/4 size per pancake." While I was carefully noting the importance of size and girth to Skylar, little did I know it was in fact the drizzled topping that's most important. "I got this syrup as a gift one year, and now it's the only thing I will put on my pancakes." Well folks, that's because it's aged in Whiskey Barrels. Slopeside Syrup is organic pure Vermont maple syrup, with one line of syrup that's aged in High West Whiskey. And yes, in those mountains of Park City, it tasted as delicious as it sounds.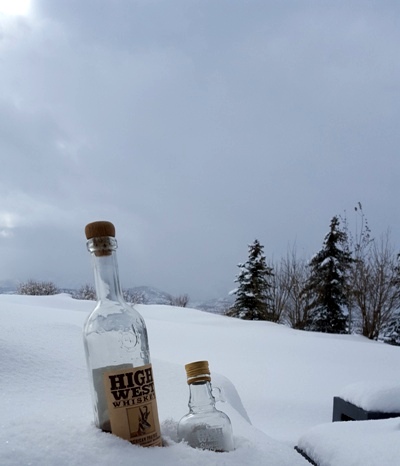 When pouring the syrup over my pancakes, I felt like Buddy the Elf pouring out his travel bottle of syrup. Interestingly enough, while you can taste a hint of the aged whiskey, the syrup is actually incredibly lite and sugary; this gives the pancakes enough of a kick to keep them moist, and simultaneously, you wanting more bites. Skylar's pancakes were simple yet delicious, and considering they come from a traditional family recipe, "homey" would be the perfect way to describe their taste and smell.
After asking Skylar what her favorite type of pancakes are to eat, naturally I figured she would say pancakes with Eminems; but to my surprise, her favorite pancakes are Buttermilk with "lots of butter on top and extra salt." I think Skylar's fans would agree that her creativity is better served over a piano than a plate of pancakes anyway.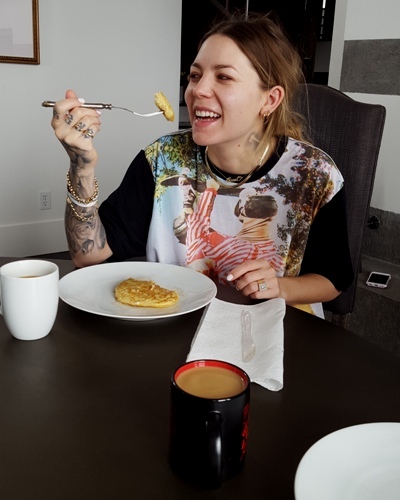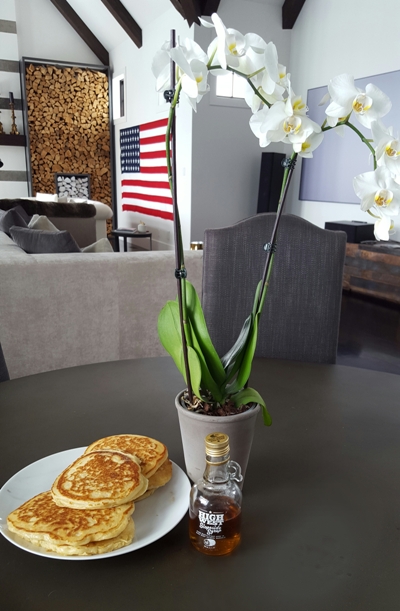 Thank you so much to Skylar Grey for her warm hospitality and Ma'amCakes Guest Review during the 2016 Sundance Film Festival weekend!
Be sure to check out Skylar's clothing line Woodrat, and check out her website for exciting new stuff coming up this spring.