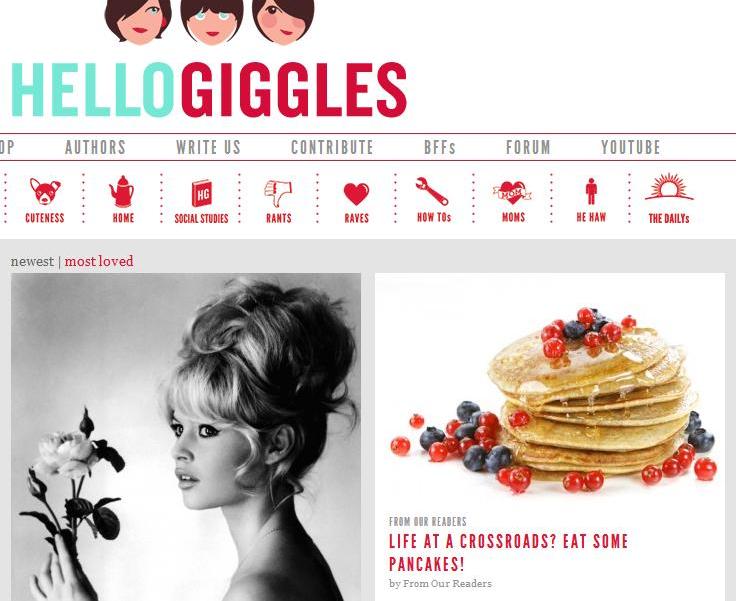 Crossroads Pancakes
Life at a Crossroads? Eat Some Pancakes.
You lost your job because of the economy. You just broke up with your boyfriend, and your best friend is getting married Saturday. You graduated with an MBA, but have no career path. When all the nosy-bodies approach you during these challenging moments and ask the dreaded question, "now what," on a scale of one to ten: how badly do you want to smack these uh-noying question-askers?
Well, before receiving a law suit on top of everything else, let's put our hands to better use and grab a plate. Pancakes are the best meal to deal with life's crossroads because they cater to all food types, and also represent the opportunistic path that lies before you.
When the yearn to stuff your face with crap during a breakup finally hits, pancakes are a great fix because there is such a rich variety of this comfort food. As per my pancake blog, Ma'amCakes, like that of a Starbucks menu you can find all types of pancakes that cater to your vegetarian, vegan, low-cal, low-soy, hipster diet, so you can stay healthy while dealing with one of life's many challenges.
Based on my breakfast experiences, I've found the abundance of varying pancake concoctions to be almost metaphoric of the different flavors of men out there, who could be potential boyfriend material. Perhaps the diverse pancake menus represent the possibility of a new job, one in which you may never have even considered. Or maybe the truly out-of-this world pancakes – like the "Scotch on the Rocks" pancakes at The Griddle Café – symbolize your ability to follow a career path that's off the beaten path.
When you're at a road block, skip the "what's next" question, and follow your own vision and creativity. Get messy! Why shouldn't you? Life is! And when your mom says "don't play with your food," you go ahead and play. You know Betty Croker did. So get out there, and grab a fork. And when life hands you lemons, make some Ma'amCakes.