Last weekend I was stoked to grab some Saturday pancakes with celebrity Makeup Artist & Groomer, Elie Maalouf.
Elie (pronounced Eli), who moved from Detroit, to NYC, and then finally made his way over to LA, has worked with quite the diverse roster, including: Mariah Carey, Pamela Anderson, Charlie Hunnam, Jason Mraz, Ashley Benson, Courtney Love, Madelaine Petsch, Sofia Black-D'Elia, Sasha Lane, Camila Mendes, Dylan Penn, Angelique Cabral, Simon Helberg and many more. Not only is Elie uber popular in the celeb world, his editorials include Vogue, Interview, InStyle, Elle, Flaunt, Glamour, Tatler, Harpers Bazaar, Marie Claire, Nylon & Paper, and he has completed glam for advertising shoots such as Neiman Marcus, Nordstrom, American Eagle, Buckle, Top Shop, Kipling, Dita, Rebecca Taylor, Levis and more. Whew that's a lot!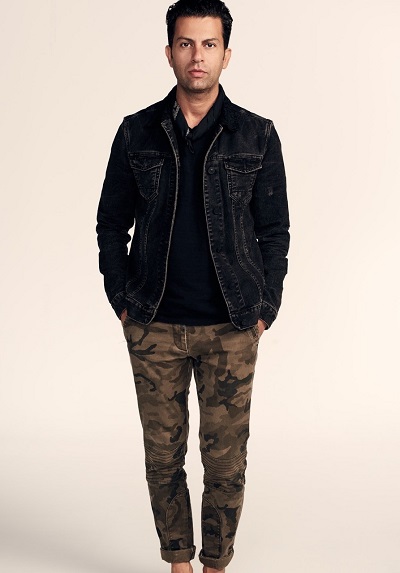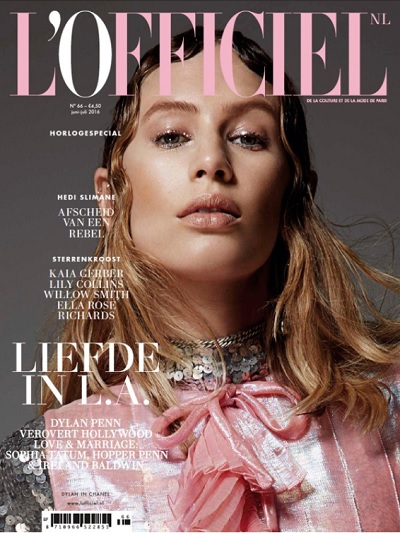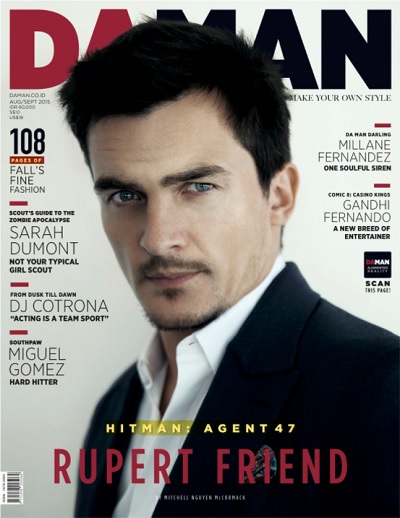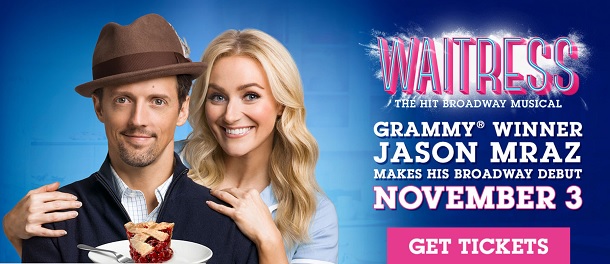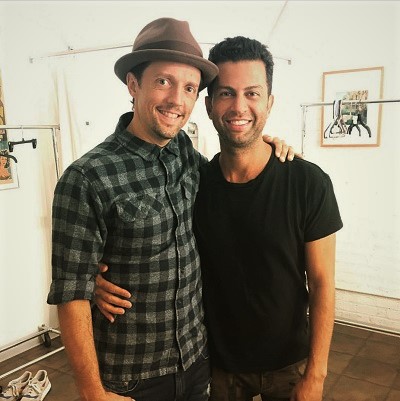 As an Agent for hair, makeup, and styling at Tracey Mattingly, you can now understand why I just HAD to sign to sign Elie. And fun fact, in case the last name sounded familiar – Elie is brothers with celebrity Makeup Artist, Joey Maalouf!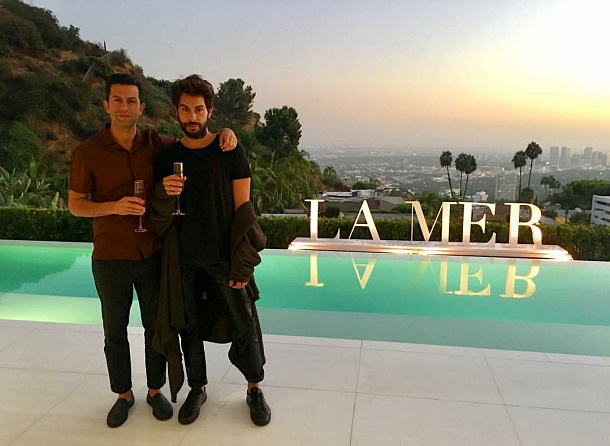 As Elie is Vegan, we decided to check out Cafe Gratitude on Larchmont; considering my last Vegan experience, I didn't have high hopes. But, as with life, the key to happiness is low expectations!
Because there was only one pancake option (I mean, how many vegan pancake options – that are edible – could there really be?), we went with the "Open Hearted," with fresh fruit & cashew coconut whipped butter.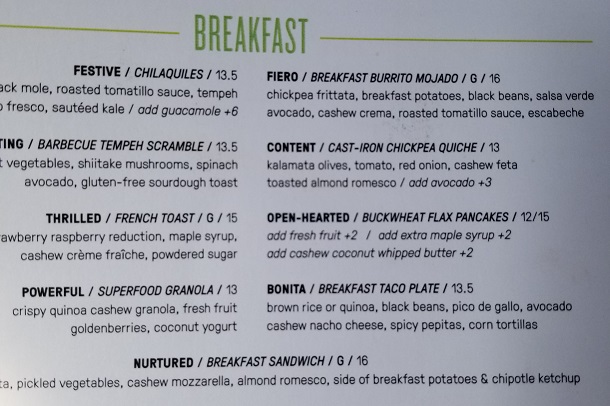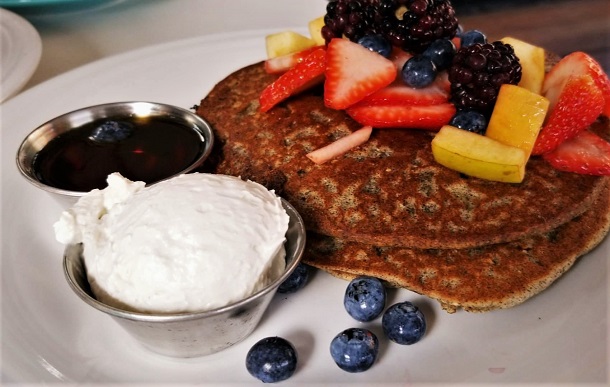 "These pancakes are major," said Elie. "I've never had Vegan pancakes before, but I would definitely order these again." I would order them again as well, but not exactly for the same reason. As a pancake connoisseur, I will never LOVE Vegan pancakes – pancakes are meant to have milk & eggs! That said, if I am going to eat Vegan pancakes, I would get them at Cafe Gratitude. There is something to say about eating pancakes where you don't feel like you're in a food coma after! Not to mention, the fresh fruit and cashew coconut whipped butter was quite literally, the icing on the cake.
A huge thank you to Elie for introducing me to these fabulous Vegan pancakes, and being a Guest Reviewer for Ma'amCakes! When exiting the restaurant, we noticed the famous Cafe Gratitude sign "What Are you Grateful For?" Well Elie, you better say your agent!